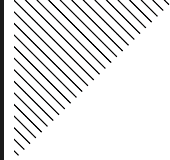 PicoParts is proud of its personnel and its management team is always at your service. You are welcome to know us a little better and communicate with us
Rami Bonen is an entrepreneur who has a reputation for providing innovative solutions in the area of micro-mechanics. At the age of 29 he became the head of Micro-Swiss a department of Kulicke and Soffa Industries Inc. From 1978-2000 Rami Bonen established and managed one of Iscar's subsidiaries that became a world leader in manufacturing small, high precision parts. In 1994 Rami Bonen co-founded Scitex Vision which was acquired by Hewlett-Packard in 2005. In 1998 Rami Bonen co-founded Objet Geometries, the leader in 3D printing for rapid prototyping. In 1999 Rami Bonen founded Pico Parts Ltd, a manufacturer of high precision parts made from hard materials. Rami has a B.A. in Economics and Mathematics from the Hebrew University in Jerusalem and is a graduate of the Harvard Business School's PMD 98 program.
YAIR HACOHEN
CHIEF OPERATIONS MANAGER
Yair is a seasoned operations manager and an experienced sales & marketing manager. Yair joined the company at its inception in 1999 and is a key pivot in the company's current position. Prior to joining PicoParts, Mr. Hacohen held several marketing and finance positions such as: marketing project manager at Hai Group, Deputy Chief Financial Officer at H.G.M. Engineering&Consultants and International Sales Supervisor at a division of ISCAR. Mr. Hacohen holds a BA in Economics and Psychology from the University of Haifa.
IDAN BARAK
HEAD OF ENGINEERING
Idan Barak is a highly skilled Mechanical Engineer with extensive experience in practical design and implementation of manufacturing technologies and equipment. Mr. Barak is a hands-on and innovative thinker and takes a key role in PicoParts' advanced technologies. Mr. Barak holds a B. Sc. in Mechanical Engineering from the Faculty of Mechanical Engineering at the Israel institute of technology – The Technion.
ALEX GOLDBERG
SALES AND MARKETING MANAGER
Alex has ten years of international experience in Marketing and Business Development with the emphasis on medical devices and mechanical instruments. Joined the company at 2019. Holds a B. A. in English Language and Literature from the Haifa University and WordPress + SEO + Social media certificate, studied basic law courses at Zefat Academic College, complementary studies of Sales and Marketing from the Open University.
MARINA SCHNUCHKIN
QUALITY CONTROL MANAGER
Marina Schnuchkin is an experienced Quality Control and Production manager. Prior to joining PicoParts Marina held various positions in Mechanical Engineering companies including ISCAR. Marina was Quality control manager in dental manufacturing company and later managed the company's production. Marina has multidisciplinary experience and knowledge, which are an asset to our company.
JOSEF ZERACH
TOOLING DEPARTMENT MANAGER
Mr. Josef Zerach has high education in the field of Engineering and Machinery, specializing in innovative technologies.
He is responsible for the overall production processes in the plant, designing and manufacturing of the production machineries for every day use.
Responsible for the maintenance, the proper functioning of the equipment, both in terms of management and practicality.
Mr. Josef Zerach has a long history of developing processes and manufacturing first-class tools in the field of micro-mechanics.
Pico Parts is at your service in any challenge and obstacle