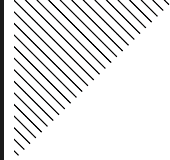 The Painting Industry includes paint pumps and spray equipment such as hand held spray guns as well as automatic spraying equipment. Both paint pumps , spray guns and nozzles are required to sustain high pressure with abrasive and corrosive materials. The paint itself wears out metal parts it encounters in high pressure. Thus these areas require exceptional hardness found in materials such as Tungsten Carbide and Ceramics in order to achieve long life, accuracy and durability.
PICOPARTS UNIQUE OFFERINGS
Since 1999, PicoParts has been serving the Painting Industry. PicoParts has varied solutions for the Painting Industry starting from parts for paint pumps as well as any spray equipment. These parts include spray nozzles, Tungsten Carbide needles, ball seats, valve seats, Tungsten Carbide valves as well as valves made of a combination of Stainless Steel and Tungsten Carbide. PicoParts' broad range of powders allows it to manufacture these parts from Tungsten Carbide with a Cobalt or Nickel binder as well as full Ceramic solutions such as Alumina (Al203) or Zirconia (ZrO2).
PicoParts' unique technology allows it to manufacture Zero Leakage seats and valves. The most challenging demands PicoParts faces when producing valves and seats are: long life, durability, accuracy and sealing. Meeting these demands PicoParts has developed specific technologies that guarantee perfect sealing between our valves and seats or Carbide balls and our seats. PicoParts has the ability to test these parts in an accurate and efficient way in our own in-plant laboratory.
Unlimited Nozzle Structures
PicoParts is capable of creating any Nozzle structure by using its Dry Press technology. Starting with Tungsten Carbide powder and custom-made molds, PicoParts can achieve the most intrinsic demands. PicoParts' experience and know-how as a sub-contractor in many different industries is one of the company's strengths and comes into action when dealing with new nozzle projects demands.
PicoParts manufactures nozzle blanks for leading companies in this market. These nozzles are placed into professional spray guns and produce accurate spray patterns. We are capable of creating any Nozzle structure by using our Dry Press technology. The following image presents a blank and its internal structure. PicoParts does not hold off-the-shelf nozzles; instead we manufacture the blanks according to our customers' requirements. Read more
PicoPart manufactures Shutters for paint pumps. These Shutters are made of solid Carbide or a combination of Carbide and Stainless Steel. The item in the picture above is one of our favorites as it addresses the high precision and wear resistance requirements with a Tungsten Carbide ring while the rest of the shutter is made of Stainless Steel. Thus, another advantage of this design is its competitive price. Read more
PicoParts manufactures Tungsten Carbide Seats for paint pumps and spray guns. We have the ability to produce seats with diameters ranging from 4mm to 50mm and more. PicoParts' wide powder selection allows us to select the best material for each seat to support wear and corrosion resistance requirements. Our high precision products together with sophisticated testing techniques guarantee perfect sealing for ball and piston seats. Read more
Pico Parts is at your service in any challenge and obstacle