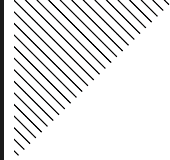 The Agriculture industry in general and Field Sprayers specifically require the mechanical parts to survive hard working conditions where dirt, hard particles, tough terrain and weather conditions exist. Spray nozzles are exposed to chemicals including acids in a long lasting and precise flow rates lasting up to 10 times more than Stainless Steel alternatives. Flow restrictors are required to maintain consistent Litter/Min rate in low pressure of 2-4 bars. Other Stainless Steel parts need to cope with hard conditions, abrasive and corrosive materials and thus require the use of ceramic combinations.
PICOPARTS UNIQUE OFFERINGS
Pico Parts Unique Offering for the Agriculture market
PicoParts manufactures parts for Field Sprayers made of Ceramics and Ceramic/Metal combinations. These parts include Ceramic Spray Nozzles, Ceramic Flow Restrictors for fluid flow control, Stainless Steel shafts together with Ceramic Sleeves for achieving high wear resistance, Pistons made of Stainless Steel combined with Ceramic rings and more.
PicoParts' technology allows it to manufacture Spray Nozzles and Flow Restrictors to any demand required. PicoParts' experience allows it to act quickly and provide added value to its customers by working together with their engineers to achieve higher wear resistance and longer operating life time.
This item is a bearing for paddle wheel flow metering systems. The bearing is designed for loose fitting with a Tungsten Carbide Shaft. The bearing is made of Alumina (Al2O3) to provide durability in highly corrosive environments and to ensure strong wear resistance. Read more
These Ceramic Flow Discs control the nozzle flow in field sprayers. These discs guarantee the accurate flow of chemicals sprayed by the nozzles. PicoParts is capable of controlling the inner diameter size to very tight tolerances and thus guarantee the required flow. Each batch is functionally tested before being shipped to our customers. Read more
Pico Parts is at your service in any challenge and obstacle