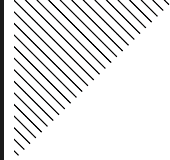 The PCB industry requires the use of highly precise collets to hold miniature drills turning at ultra high speeds. Thus these PCB collets need to have long drilling life, high wear resistance, repeatability and very low runout.
PICOPARTS UNIQUE OFFERINGS
PicoParts Unique Offering for the PCB Market
PicoParts has vast experience in manufacturing precision components and collets, for various industries such as Aerospace, Medical, Measuring equipment, Micro-electronics and more. Quality, service, and on-time delivery provides PicoParts the ability to provide their customers a technological edge in today's competitive market place.
Collets are 100% manufactured in accordance to OEM specifications using the highest quality materials, precision manufacturing methods and the latest equipment. PicoParts is able to manufacture collets with less than .0002" run out, ensuring a more accurate hole and longer drill lifetime. In addition, our dynamic calibration procedure provides our customers with the highest quality collets.
This collet is a Hitachi® ADC designed for drill replacement and has a hexagon head. The collet is intentionally wide open to ensure accurate and definite tool gripping. This collet is made of Carbon Steel and goes through a unique treatment to ensure repeatability and flexibility over time. Read more
Collet for Air Bearing Spindles
This collet is designed for Hitachi® air bearing spindles and rotates at high speeds of up to 200,000 RPM. PicoParts precision machining and special treatment guarantee that the required torque and dynamic runout stay within specification over time. Read more
This collet is suitable for Precise®: SC-63 and SC-53 ball bearing spindles and is made of hardened stainless steel and rotates at speeds of up to 80,000 RPM. This collet is most commonly used in Lenz® PCB drilling machines. Read more
This Excellon® Router Collet is made of hardened Stainless Steel and is used for ball bearing spindles in routing machines at speeds of up to 60,000 RPM. This collet is suitable for Excellon® 420, 480, 820 and 880 spindles. Read more
Pico Parts is at your service in any challenge and obstacle