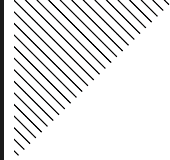 PicoParts' strong technical capabilities, advanced technologies and vast experience in manufacturing precision parts made of hard materials are the pillars that allow us to serve any industry today and in the future. The use of hard metals such as Tungsten Carbide and Ceramics such as Alumina (Al2O3), Zirconia (ZrO2) and ZTA guarantees long life, wear resistance, corrosion resistance and resistance to abrasive materials. Thus PicoParts has the advantage of introducing these materials and methods to any industry with similar needs. Our diverse experience and our ability to present interdisciplinary solutions are key benefits to any of our customers and prospective customers.
The items on the right scroll demonstrate a sample of the diversified markets we serve. PicoParts is constantly exploring new markets where it can share its knowledge and expertise. Thus, if you cannot find your industry on our current list, it means we are definitely interested in understanding your needs and work together to find a solution. Find the ways to communicate with us on our Contact page.
This Tungsten Carbide part is for high pressure testing in ultra precise measurement equipment.
A diamond prism is brazed in the square hole
(Pyramid shape). The dimensions and the shape of the inner pyramid are very precise and sharp edges (<0.02) mm are required.
The customer had this part made by wire erosion which was very expensive. By using our vast experience with Tungsten Carbide and pressing technologies, PicoParts managed to press this part to final dimensions reducing cost significantly. Read more
This round Tungsten Carbide Insert is used for profiling operations of Mill rolls and Aerospace parts. It has a positive clearance angle of 7 degrees. The Carbide insert is TiAlN coated to gain longer working life, better surface roughness and wear resistance. This item shows PicoParts capabilities to manufacture superior cutting and turning tools. Read more
This part is a Zirconia (ZrO2) dental abutment with a 15 degree angle. It has an anatomic shape made in order to make the technician's life easier.
This Fiber Optics Ferrule is made of Zirconia (ZrO2) and has an inner diameter of 0.125mm. The tolerance of the inner diameter is one micron (0.001mm) and the outer diameter within two microns (0.002mm). PicoParts is capable of manufacturing any outer or inner diameter for similar Fiber Optics components with very tight tolerances. Read more
Tungsten Carbide Cutting Plate
We produce sewer jetting nozzles which are used in wide range of cleaning applications.
We can produce "custom-made" as per client demand and can make a combination nozzle with stainless steel and insert from ceramic/tungsten carbide. Read more
Ceramic Insulator for Oil & Gas Industry
We can produce various ceramic insulators for the Oil & Gas industry.
We can produce various sizes ceramic insulators & ferrules.
Silicone Carbide Ceramic Tile
We can produce lightweight technical ceramic tiles using tight-tolerance manufacturing standards.
We offer the silicone carbide ceramic tiles in a variety of shapes and sizes.
These ceramic tiles are used as alumina ceramic wear-resisting lining for various industries and can be used for various equipment that need wear resistant such as: Agitators; Bends; Branches; Chutes; Classifiers; Cones; Cyclones; Distribution Box; Ejectors; Fans; Feeders; Hopper; Launders; Manifolds; Mills; Orifice; Pipes; Pipe Bends; Pipe fitting & more.
Main applications: Mining industry , Power station , Cement plants , Coal plants, Chemical industry Read more
Pico Parts is at your service in any challenge and obstacle