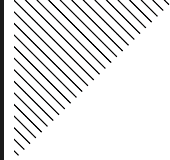 CUSTOMER FOCUSED INNOVATION
Highly qualified and professional personnel are important for any business. However, for PicoParts this is a way of living and the very foundation of our existence. PicoParts has set a goal to hire only the best Engineers and Technicians from leading faculties in Israel and around the globe. PicoParts' high technical and planning skills and the superior level of our staff are its strongest offering to our clients when facing new designs and solving customers' problems. Our abilities of "outside the box thinking" and the innovative ideas of our engineers have elevated our customers to a superior position in their marketplaces.
PicoParts' Engineering Department's roles are:
To introduce innovative thinking and breakthrough ideas while addressing customer product needs in a way that creates a competitive advantage for our customers.
To design the tools and machines required for the production of our customers' parts at the highest levels of precision and quality.
To combine "outside the box thinking" with the use of sophisticated materials and alternative geometries in order to address product functional requirements from new dimensions.
To maintain constant improvements of in-house technologies, production efficiency and precision standards for the benefit of our customers' competitive edge.
PicoParts' Engineering Department's years of experience in diverse markets and multidisciplinary technologies, are proven assets for all of our customers.
Pico Parts is at your service in any challenge and obstacle