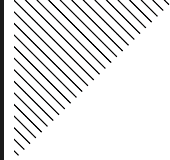 BECOME A PARTNER
JOIN US TODAY FOR A BETTER FUTURE
PicoParts is a dynamic company serving a wide variety of different markets. Our company is known for its ability to provide cutting edge solutions for complex problems. Since our company's inception we have provided solutions where others had failed. We have used, and continue to use, sophisticated yet simple solutions translated into the most competitive prices While others mearly follow the herd, we lead the industry. PicoParts' potential market is unlimited, wherever wear problems exist or whenever a use of hard materials such as Tungsten Carbide and Ceramics is needed, PicoParts has the solution.
PicoParts is constantly looking to expand its market reach in the world and share its capabilities and experience with more and more customers. If you are a technical sales person and would like to work with an exciting and constantly growing company, pick up the phone and contact us today.
OUR PARTNERS AROUND THE WORLD
Do you have a challenge?
we have a SOLUTION